Hurricane and Tropical Storm Damage – Commercial Insurance Claims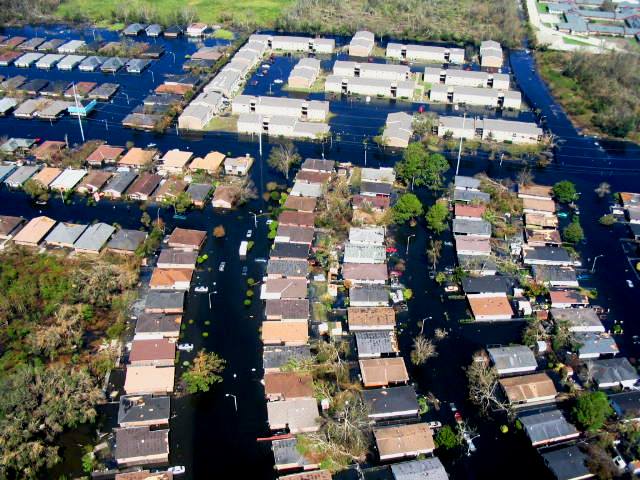 There has been a spike in the number and severity of hurricanes in recent years. In the aftermath of these storms, there have been too many occasions where businesses were not adequately covered due to the complexities of the loss and inadequacy of their insurance coverage. Understanding your business' full exposure, and minimizing your risks, can help you financially survive the next major hurricane. The success of your claim will be vital to your financial recovery.
Since a hurricane is largely unpredictable, policyholders along the coasts must always ready themselves for the possibility of future damaging storms and the likelihood of having to file a commercial hurricane claim. In the aftermath of a hurricane, many priorities come to mind, but primarily:
protecting your property,
getting your business operating again, 
recovering damaged/lost goods, and 
getting reimbursed for lost expenses.
Just like boarding your windows before the hurricane, understanding your commercial insurance policy long before a disaster strikes is essential to protecting your insurable interest and ensuring a fast claim recovery. If you have contingency plans established and the proper insurance in place, you will be better prepared to deal with the hurricane insurance claim process which will follow.
---
Our public adjusters can help by:
Fully reviewing your insurance coverage;
Determining policy compliance issues;
Developing a claim management strategy;
Completing detailed valuations of building, equipment and inventory losses;
Formulating business interruption models;
Assembling comprehensive claim presentations with expert reports; and
Expediting the insurance claims entire process.
Our public adjusters work exclusively for the policyholder—not the insurance company—enabling us to act in your best interest. As your advocate, we ensure that both you and your business' hurricane damage claim are treated fairly by the insurance company. 
---
Who have we helped?
The only regret I have is that I didn't bring Adjusters International to the party immediately after our loss. If we would have retained you a few days earlier, you could have taken control before the insurance company did so. If you would have been there from the beginning, our insurance carrier would have paid less money, and Diagonal LLC would have had a clear choice to get our tenants back in place in a shorter timeframe. Our recovery was more than double the insurance company's initial assessment.
Larry Burnett, Diagonal Plaza Shopping Center
Our insurance claims experts have helped thousands of business owners across all types of industries. We encourage you to look through our references and testimonials and to contact us for recommendation letters.
---
Resources
Listen to our podcast on "Hurricanes and Windstorm Coverage" to hear more tips from our experts:
For additional information, visit:
---
If you're suffering from a commercial property damage claim, we can help! Call us at 800.445.1554 or fill out the form below: