Insurance Coverage for Collapse: How Has It Changed and Why?
Today we will be discussing the insurance coverage for collapse. Throughout the years, insurance companies have updated the policy language as to what constitutes a collapse loss and continue to do so today. How can you be sure you are covered in case of collapse and furthermore, how can you help to mitigate a collapse loss to your property? Find out on this episode as we discuss collapse with our experts.
Key Takeaways:
[1:40] What are common reasons or circumstances that cause a property to collapse? [2:31] What constitutes a collapse loss according to the insurance company? [4:54] If a home or business were to collapse due to a natural disaster would it be covered under a standard property insurance policy?
View All
[7:23] How can policyholders protect themselves when it comes to exterior buildings on their property? [10:02] What happens if two variables cause the collapse of a property? How would the policyholder's claim be handled? [16:11] How can home and business owners protect their property from collapse? [18:05] What happens when policy language is ambiguous when pertaining to a collapse? [21:14] What types of professionals are available to assist policyholders who are suffering from a collapse insurance claim? [24:55] Additional considerations regarding collapse claims.
Close
Panelists:
Matt Blumkin, Principal at The Greenspan Co./Adjusters International

Matthew Blumkin is the CEO, Managing Principal, and an Executive Public Adjuster based in the Los Angeles office The Greenspan Company/Adjusters International. He utilizes his background in law to methodically handle our most challenging losses with assertive efficiency.
Matthew has been the lead public adjuster for hundreds of clients in single-family dwelling claims and mass disasters during many of the recent and most destructive wildfire events in California. 
Matthew continues to pass along his knowledge and experience by teaching continuing education classes to agents and brokers on a regular basis, as well as, at local and statewide seminars put on by the Independent Insurance Brokers and Agents of California (IIBACAL). 
C. Todd Thomas, Executive Director of Consulting Services and member of the Society of Risk Management Consultants – Adjusters International

Todd Thomas was recently brought on as Adjusters International's new Director of Special Projects. He is also the Chief Consultant and Partner of Adjusters International's affiliate Sigma Consulting Corp. He has worked in the Management Consulting industry for 24 years. Currently, he works with Adjusters International's strategic partners to offer the highest quality Risk Management and Disaster Recovery consulting services possible. Thomas has worked in a management capacity on high-profile FEMA, insurance and construction projects since 1996. Thomas regularly serves as an expert witness and Special Master to courts in the area of finance & insurance.
Thomas' experience assisting public entities, non-profits and other organizations with risk management and insurance includes but is not limited to broker selection, insurance marketing, total cost of risk, risk identification, risk allocation, underwriting, claims, financial risk management, FEMA obtain & maintain compliance, risk analysis, risk management information systems and enterprise risk management.
Brianna Moyer, Digital Marketing Manager – Adjusters International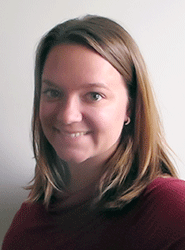 Brianna collaborates with AI's nationwide firms to create robust social media campaigns while assisting the firms with updates to their websites regarding new search engine optimization techniques, content, imagery, the latest technology, and more. She regularly reports to management and the firms while measuring the effectiveness of different strategies. Brianna monitors the latest trends in social media and web design to keep AI on the cutting edge. 
Ms. Moyer writes content for the websites which include blogs, web news stories, and landing pages. She has also been instrumental in creating Standard Operating Procedures for various AI initiatives such as trade shows and disaster plan protocols.
---